The Hidden Beauty of Stems—by Lee W. Wilcox
ISBN 978-0-9863935-5-6 | 149 pp. | ca. 35 MB | $15

Following a brief, illustrated introduction to stems and their anatomy (aimed at the botanical novice), some 130 pages of brilliant images reveal the exquisite beauty and detail that can be seen in the stems of more than 115 plant species, at both the macro- and microscopic scale. Emphasis is placed on cross sections of live material, which arguably provide the most dramatic views of stem anatomy. The intricate detail and wide variety of colors seen in the cross sections will likely surprise the layperson but even professional botanists will appreciate having so many dramatic images in one place. In addition to the microscopic images, part- or whole-plant views are included to provide context.

This eBook will look good on any well calibrated computer display or mobile device but will really shine on high-resolution (4K and 5K) computer displays and TVs*.

*With appropriate hardware and software that permits mirroring of computer/mobile device display on TV.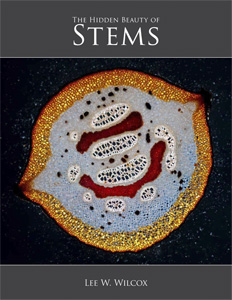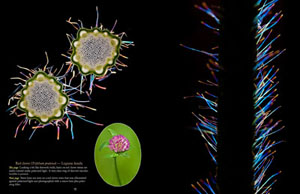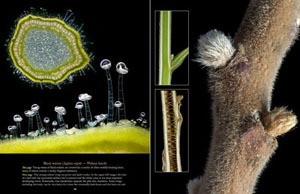 Please note: After checking out, you will receive an email with a link for downloading the book PDF. The file is approximately 35 MB. You will have 5 tries to download the file and the link will expire in 72 hours. (If you're unsuccessful in downloading the file, contact us and we'll reissue the link.)